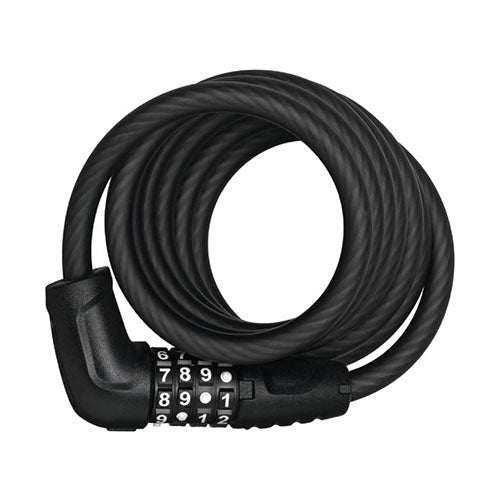 Abus Tresor Coil Combo Lock
The Tresor 6512C is the right companion if you want to secure your bike inexpensively and well.
The inside of this ABUS bicycle lock consists of a 12 mm thick and super flexible spiral cable. The black coating is made of plastic and protects the bicycle paint from possible scratches. The four-digit numerical code required to open the lock can be set individually. So you can easily use your favourite numbers. In addition, an ABUS combination lock is particularly suitable if the lock is to be used by several people.