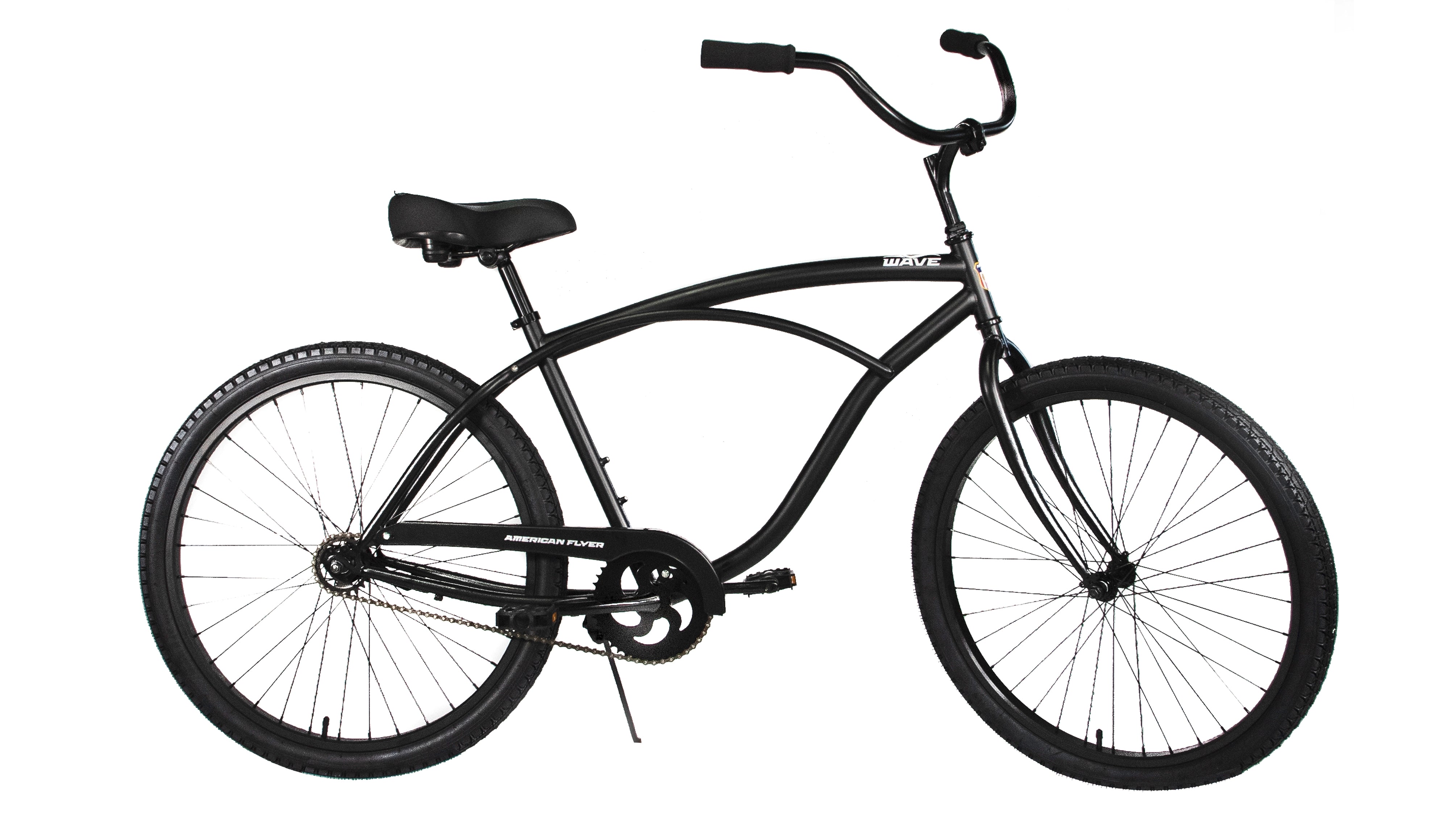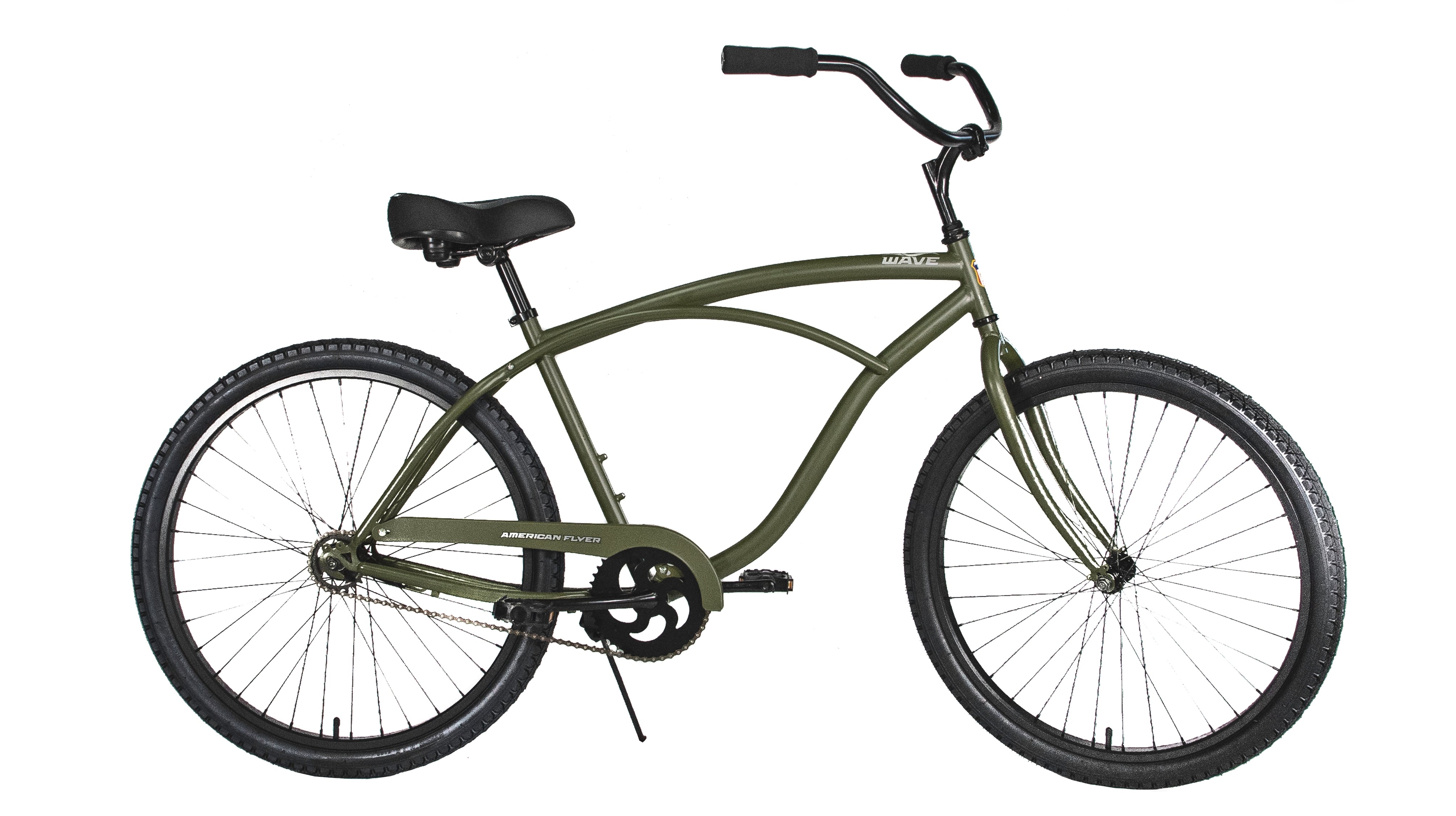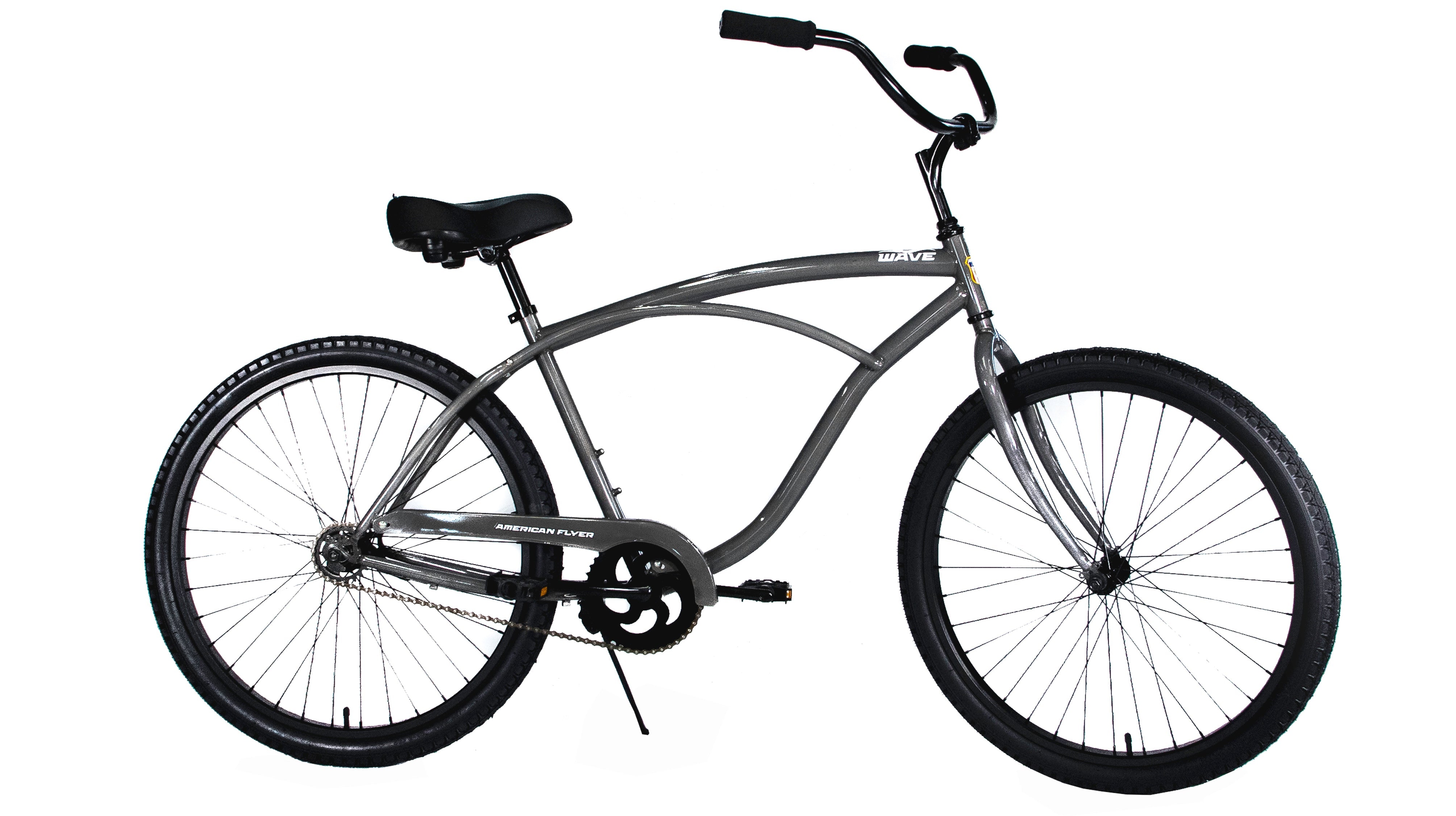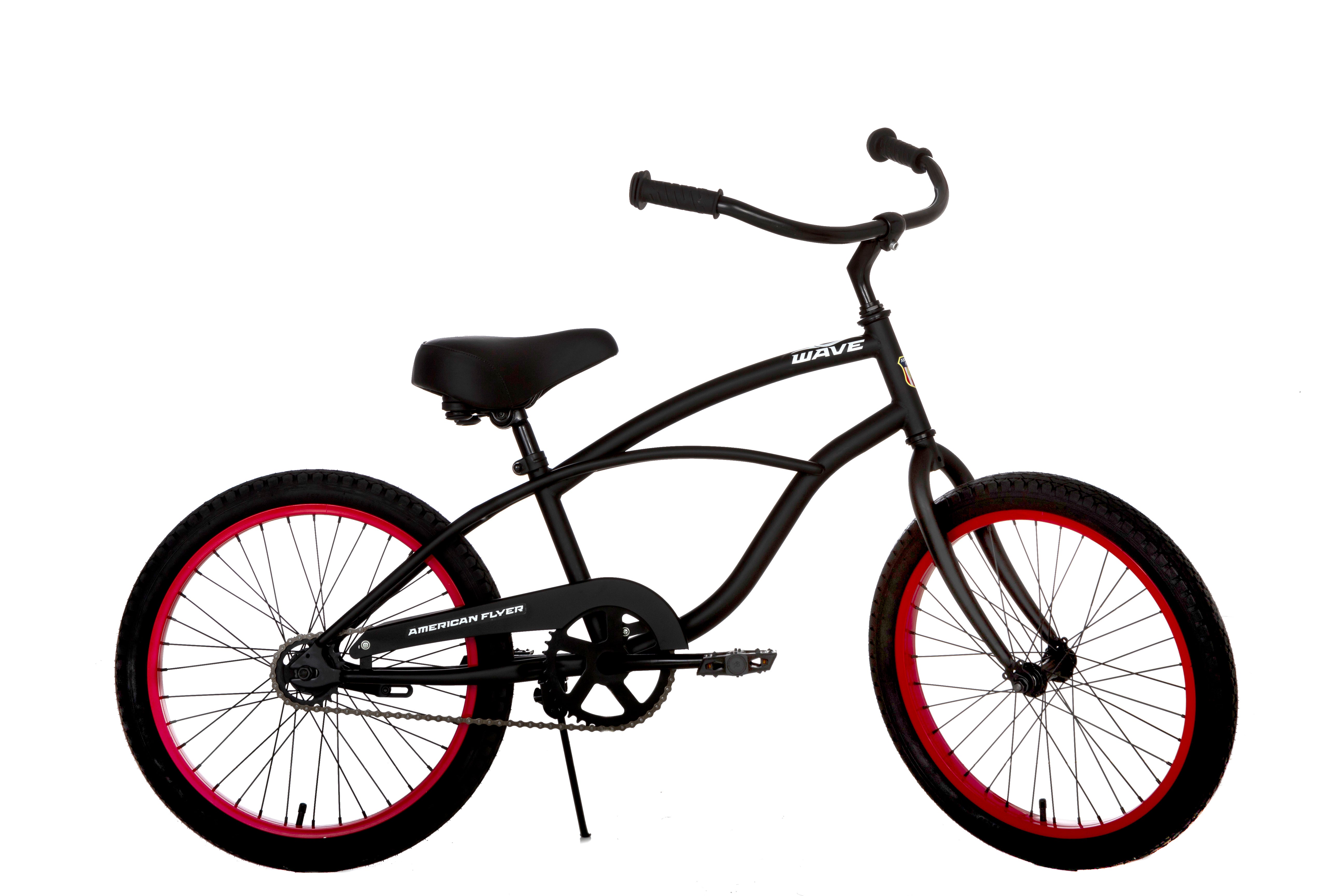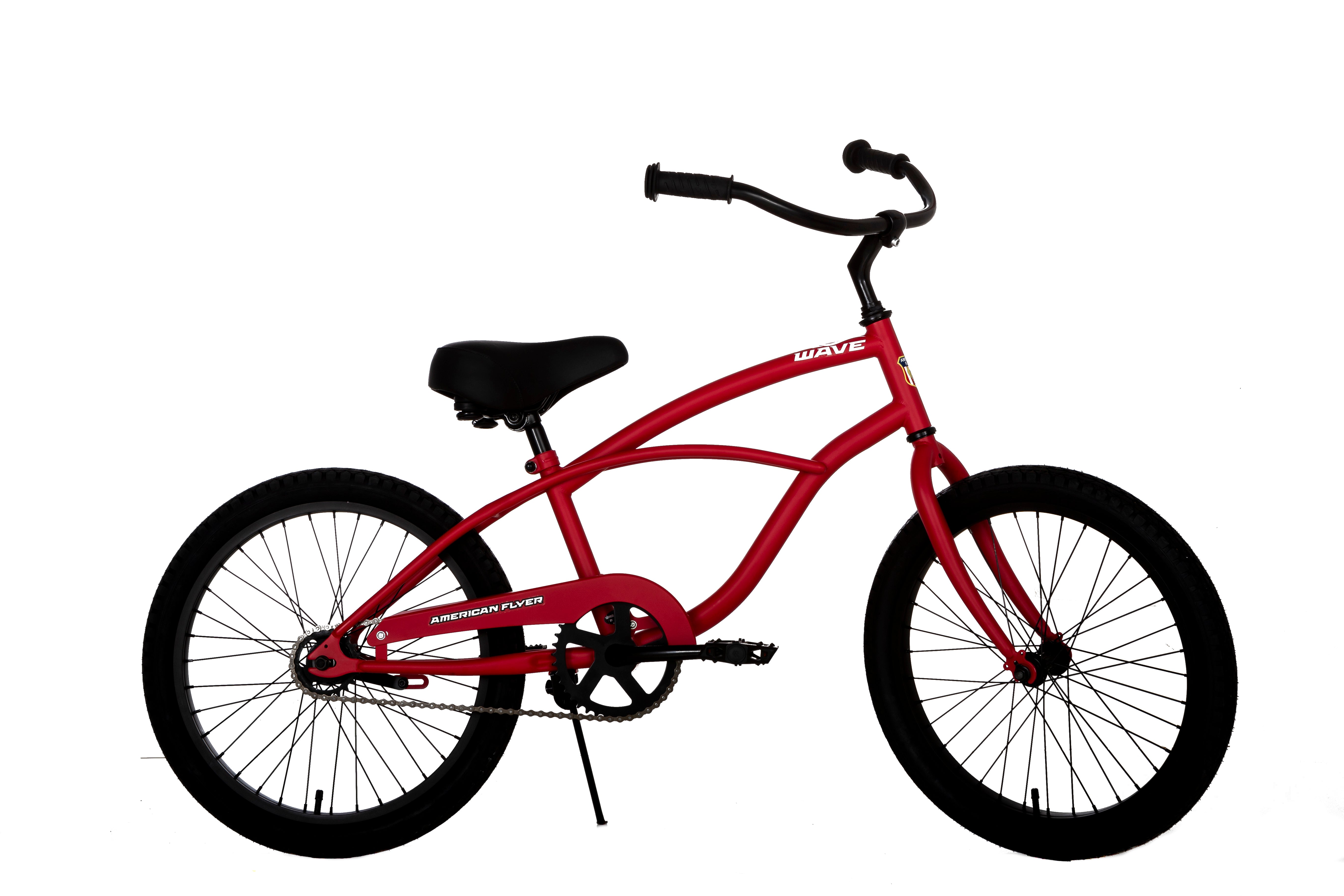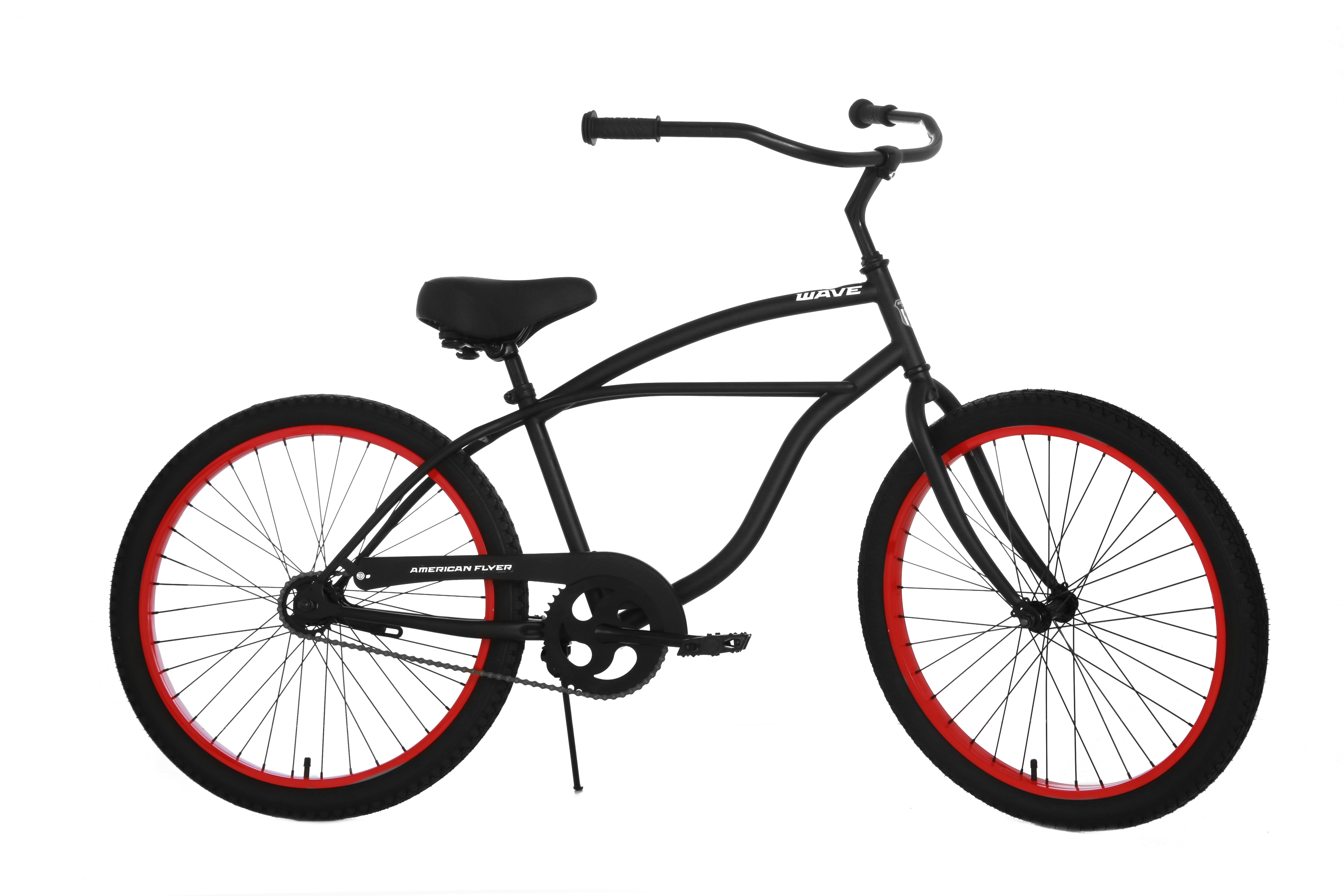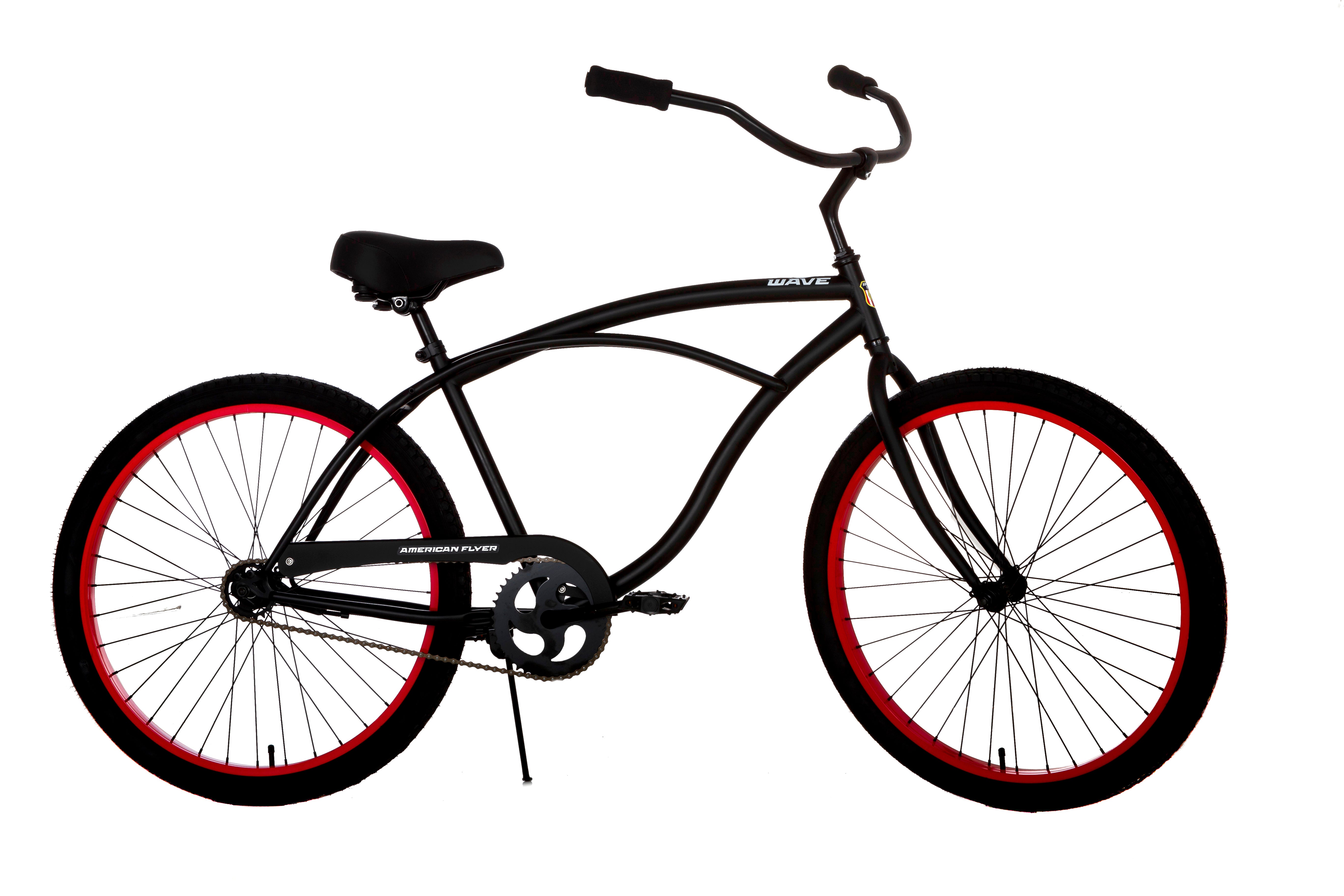 American Flyer Bikes has made its mark by producing high-quality, classic, California Beach Cruisers, and it all started with the Wave! The Wave's ageless design blends form and function to give you the smoothest and most comfortable ride on the boardwalk!
From 20" cruisers for your not-so-little rider (5-8years) who's ready to ditch the training wheels and ride the Wave! Whether it's your local boardwalk, local park, or next adventure.
Or our 24" cruisers for every young rider's dream cruise! Ride in style, comfort, and graduate your way up to shredding the big "Waves"!
Or the 26" cruisers for the grown ones ready to have a nice ride and cruise rather it be for fun , an adventure or any place you can take yourself. Our Wave 2.0 is the beach cruiser for you.
ALL Bikes
Frame: Steel Frame Construction
Sprocket: 21t Sprocket
Steer Tube: 1 1/8" Steer tube
Tires: 20-26x2.125 Tires
Chain: 44t Chainring
Handlebars: Cruiser Handlebars
Brakes: Coaster Brakes
Saddle: Memory Foam Saddle
Grips: Foam Grips
3-Speed
Nexus Internally-Geared 3-Speed Hub
Coaster Brake
(Step-Thru comes with Fenders)
7-Speed
Shimano Tourney 7-Speed Rear Derailleur
Shimano Revo-Shift 7-Speed Grip Shift
Tektro V-Brakes
** Due to supply chain shortages, some parts may differ from the above listed specifications**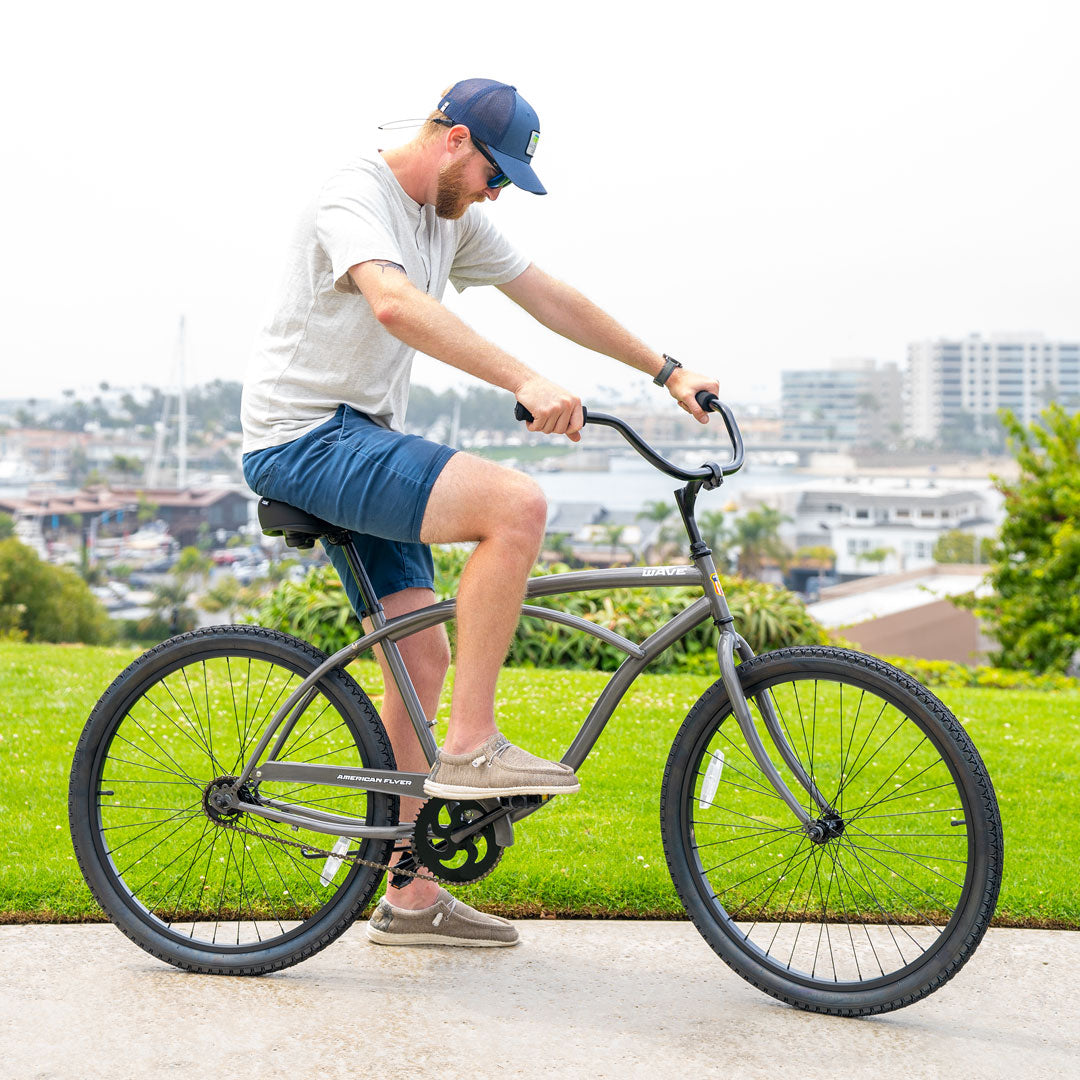 Built With Care
Our Cruisers are built carefully with the highest care and quality possible. Keeping you in mind for a wonderful bike to take an amazing adventure on.
With You in Mind
All of our bikes are tested and made assured to be the best they can be. This helping you keep an ease of mind being on one of the safest bikes you can find!